Meet Darwin – a Boulevard homeowner, devoted father and doting husband to Sydney. Darwin didn't want this Mother's Day to be just any other Sunday for his wife. So he reached out to our team at Boulevard and requested we feature the woman at the center of his world.
"She's just a kind soul. She's one of the most selfless people I know, and I'm not just saying that cause she's my wife. It's one of the reasons I fell in love with her," Darwin shares.
Sydney is supermom to two girls – four-year-old Izzy and one-year-old Maddy. A dedicated career woman, she works as a clinical psychologist, providing mental health services to the homeless population throughout the Bay Area.
She met Darwin in SoCal back in 2006 through a community choir group – an interaction Darwin describes as "love at first sight." The couple married soon after, and once Sydney completed her doctorate in psychology, they returned to NorCal to be closer to their families.
One day, Darwin and Sydney stopped by Boulevard to tour a model home within the community. Boulevard had caught Darwin's eye on his daily commute to Stanford Hospital, and he felt it was time, alongside his wife, to explore what would become their family's future home. "The operational workflow of our family dynamic worked so well with this particular floor plan," Darwin recalls. A "huge room" on the third floor was of particular interest to the couple. "We could foresee our two kids using it as a playroom," Darwin says.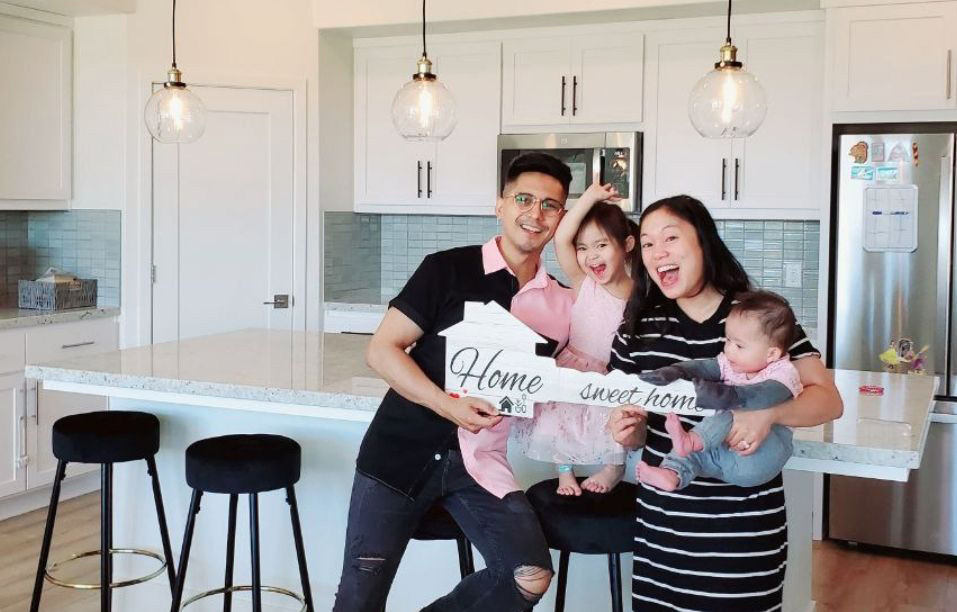 And as for the community, it was like falling in love all over again. "It's very innovative and revolutionary, in my opinion. It's very catered to young families – all the pocket parks and the very modern design really appealed to us. We saw ourselves settling down there."
Though Darwin and Sydney had originally hoped to settle down at Boulevard after Izzy was born, it wasn't until the birth of their second child, Maddy, that they were ready to trade in their packed condo for a brand new home at Boulevard.
"Ready" might be an understatement. Less than a week after their family of three became four, Darwin camped out at 3AM to secure a home at Boulevard since, at the time of their purchase, the homes were available on a first-come, first-served basis. The sacrifice of sleep was worth it – Darwin beat the line, and the family soon relocated to Skyline, a townhome neighborhood within Boulevard.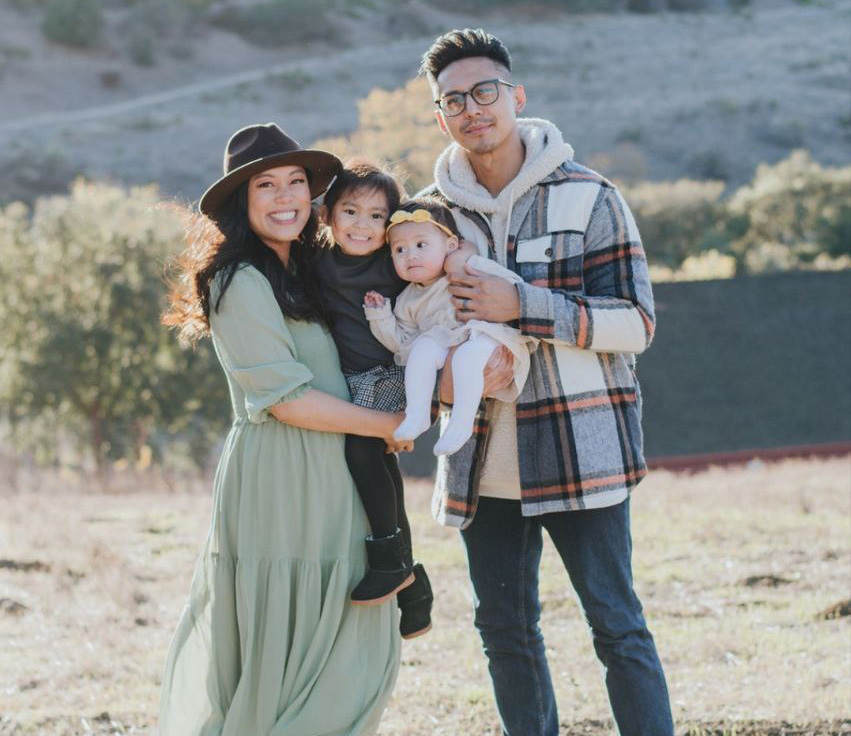 The happy family has been in their new home at Skyline for nearly a year now and couldn't be more pleased with where they ended up. Darwin and Sydney's busy work schedules mean every weekend is precious – and nothing short of an adventure for their daughters. Whether it's painting in Boulevard's pocket parks, biking around The Track or enjoying nearby activities such as Color Me Mine or Rockin' Jump Trampoline Park, this family certainly knows how to have a good time.
When asked about their neighbors, Darwin tells us, "I feel like we're all the same demographic. Young professionals with young kids." And for Maddy and Izzy, that means endless amounts of fun on their block. Darwin also shared that they celebrated Maddy's first birthday at The Rec Center alongside 200 of their friends and family. If that doesn't say "community," we don't know what does.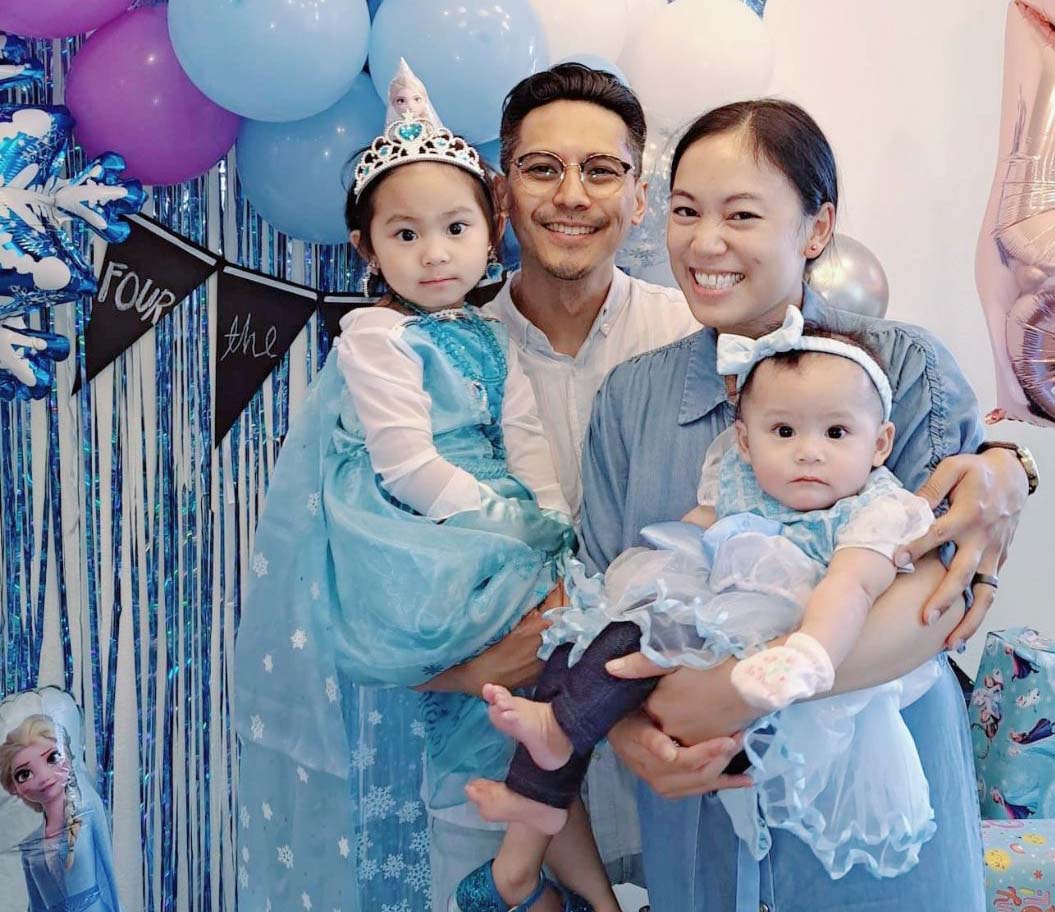 Darwin and the girls have a couple things up their sleeve for Sydney this Mother's Day, but we're sparing the details for the sake of the surprise. Thank you, Sydney, for providing such a beautiful example of motherhood.
And to all the moms at Boulevard – we see you. And we'd like to say thank you. Juggling work and raising children is a balancing act, and not always an easy one. The least we can do is provide a comfy, welcoming place to come home to.
This Mother's Day, take some time to shout-out the moms in your life – we wouldn't be here without you!