Decorating tips from Amanda Krieger, design production manager at Within Design.
We live in a time when individuality is more important than conforming—when the old rules of design are being tossed out the window and eccentricity is king. Going against that old rulebook, one of the most popular design trends right now is mixing metals. As much as we champion individualism and creativity, it's hard to know where to start to create your dream space. So here are a few tips!
1. Choose a Primary Metal
The way you would choose a color scheme with your primary and secondary colors, you want to do the same with the metals in your house. You want your metals to accent one another rather than compete with each other. To break it down in one room, try selecting one metal as your light fixture, another for hardware finishes and a third for accessories.
2. Rule of Three
Yes, mixing metals is encouraged. But combining every metal under the sun? Not so much. A good rule of thumb is to stick to two or three finishes. That way, there will be a sense of consistency throughout your space. Think about it like a writer using the rule of three to craft a perfect story—or in your case, the perfect space. Once you introduce a finish to a room, try to repeat it two more times or however many times seems fit for the size of your space. That pattern of three will help your design feel more intentional and cohesive.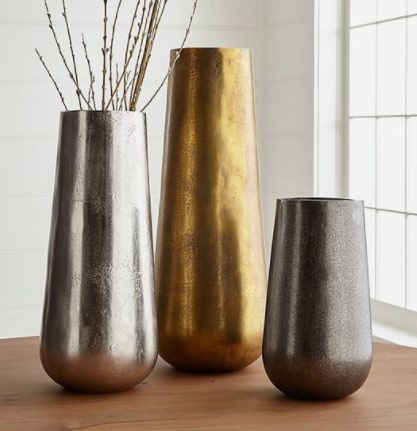 3. Rhythm Breeds Harmony
Just like notes on a score—though each are different, together they make a beautiful melody. The ultimate goal is to create that same sense of harmony. One of the ways you can achieve this is with proximity. If you have a polished chrome picture frame and a polished chrome accessory, space them out and place a natural element between them, like greenery or a piece with a wood finish. A great way to get a more seamless look is by selecting furniture, light fixtures or knick knacks that already have your desired metal finishes already blended together.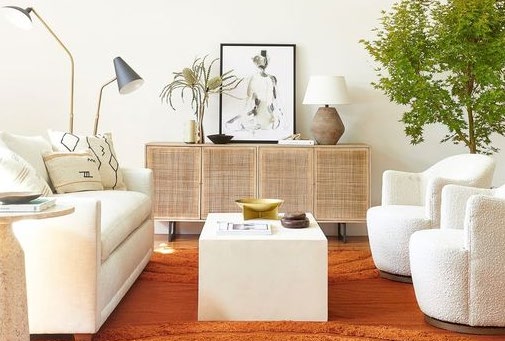 4. Contrast Is Key
A common interior design trick is creating high contrast in a design scheme to make a space look more chic and polished, and the same trick can be applied when selecting your metal finishes. Make your finishes look deliberate instead of accidental. If your primary metal is brass, choose contrasting colors like polished nickel and a grounding matte black to pair with it. If your finishes are too close in color or texture, it could look less intentional and more like your matching game fell short.
5. Consistency in Functionality
A great tip for beginners in the world of interior design is to match the metals of the elements that serve the same function. For instance, make all your plumbing fixtures, like faucets and showerheads, the same finish or choose matching metal for all your light fixtures—you get the idea. It's another way to create that visual harmony you're striving for.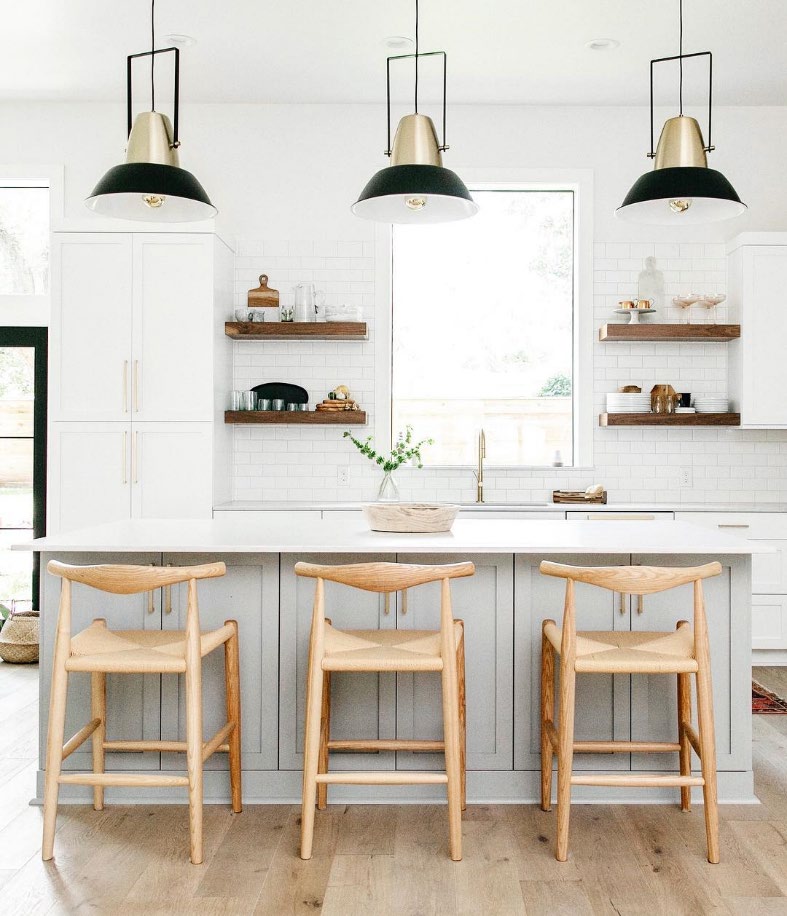 Whatever two or three metals you decide to introduce to your space, have them make an appearance throughout your whole home with the same guidelines we mentioned here. Now get to creating your perfect—and shiny—harmonious space!