Boulevard. It's active. Original. Urban. Connected. And there's a fresh energy you feel at every turn with 15 themed neighborhood parks that invite you to join the scene and indulge in the experience. Here are a few go-to parks that are open and ready for your enjoyment right here and right now.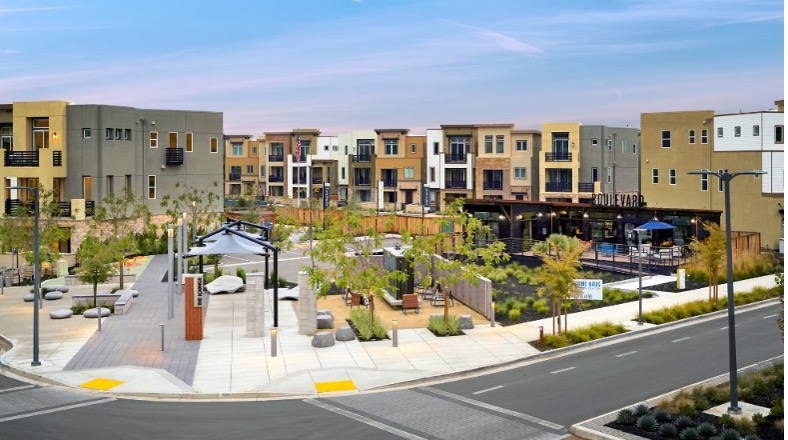 Looking for a place to sit back, relax and just take it all in? The Lounge was made for you. This little pocket of open-air goodness is your place to meet up with friends, find a seat in the shade, hang out and lounge the day away.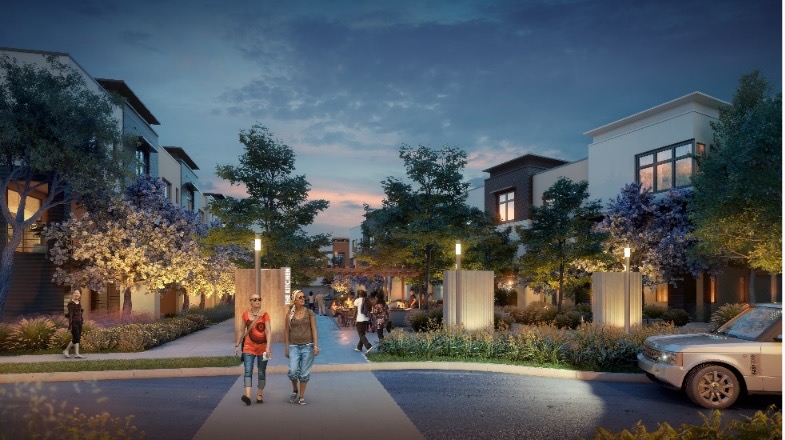 If weekend BBQs are more your speed, The Kitchen is your place to fire up the fun. Sit back with a cool drink in hand while the grill does its tasteful magic. You can either enjoy your meal in this alfresco dining spot or take it back home—the choice is yours.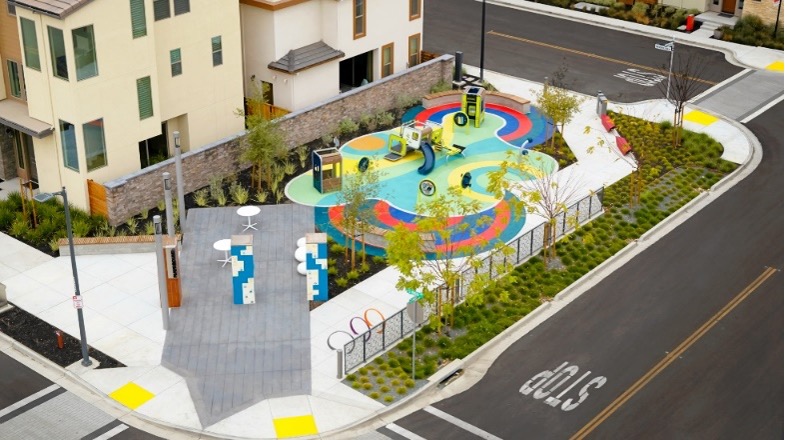 Family-friendly fun is just steps from your front door at The Playground. Have a picnic or throw a ball around with your little ones. Complete with a tot lot, play area and a place for parents to relax, this park is the perfect space for the kids to get outside, feel the sunshine and run around to their heart's content.
And there's so much excitement to come. Outdoor recreation is yours with The Track bike path and The Gym outdoor fitness center. Even your four-legged friend can get in on the action with The Dog House park in the works for off-leash fun.
Hanging out looks even better than ever before with get-togethers around the fountain at The Town Square or relaxation sessions in a comfy seat at The Well or in a hammock at The Hangout. And if you like to work while you lounge, set up at The Office with complimentary Wi-Fi or grab a book to read at The Library.
Boulevard will have neighborhood parks for just about everything—even taking your eyes on an adventure. Get inspired by the public art sculptures at The Gallery, find your zen amid the peaceful scenery at The Retreat or take in the natural beauty at The Garden.
One step out the door, and it all comes into view. The Boulevard experience includes the enticing neighborhood parks now open for your enjoyment—plus the excitement of those to come.
Be sure to join the interest list and follow us on Facebook and Instagram to stay in the know and get exciting updates on future neighborhood park openings and more!